Change Management
Services
Technical, transitional or transformational change?
Whatever the type of change journey you're embarking on, having a framework for the change as well as a roadmap helps people "map" things out for themselves.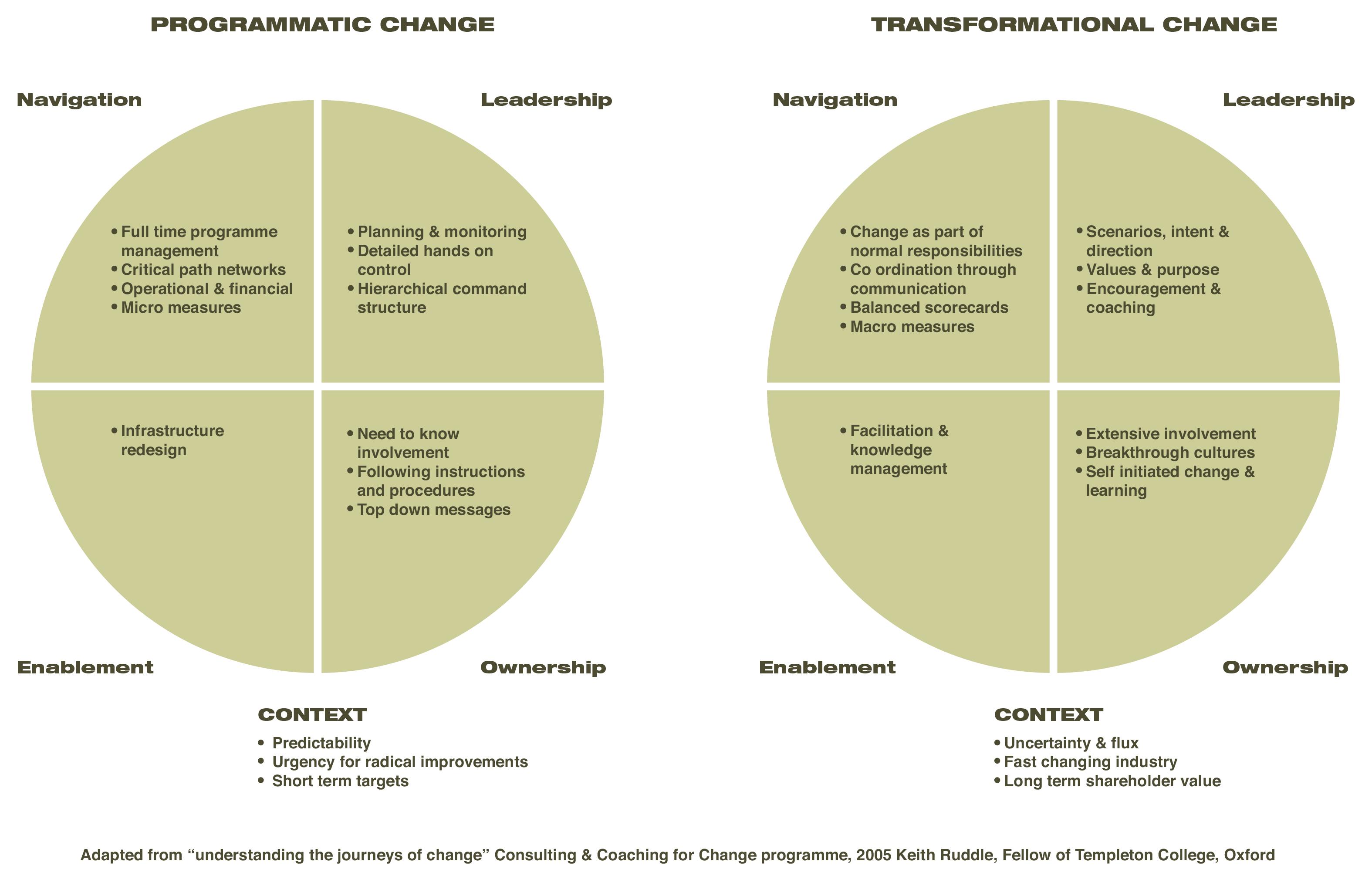 Programmatic Change

Transformational Change

Top down
Traditional
Tight programmes
Task prescription
Stretch targets

Enterprise wide
Entrepreneurial
Energising
Engaging everyone
Empowering
We can help define and map out your change strategy, focussing on the "people side of change".  With coaching and training, we help leaders create "change teams" to drive the change plan for themselves, providing consultancy or hands on resource to suit your business needs.
Jones Consulting has conducted our own research into change within organisations and demonstrated that the most effective change comes from a balance of adaptive / emerging change and planned / programmatic change techniques, with more effort around adaptive techniques.  Our skills and experience are particularly suited to equipping leaders, internal change managers and organisations with the capabilities to tackle adaptive (transformational and behavioural) longer term change programmes.