Organisational Culture
Services
Transforming cultures for innovation & adaptability
The ability of a business to design and deliver value is dependent upon "the way things work inside" or the "culture" that operates within.
Are you looking to create a business culture that motivates your people to deliver value?
We can help you:
Benchmark your existing culture
Create a compelling vision and people proposition
Map out the strategy to achieve the vision
Kick start change with engaging communications and company wide initiatives
We can assess the needs across your business, analyse results and make recommendations across the areas of:
Communications
Trust and collaboration team initiatives
Leadership development
Change management skills / skills transfer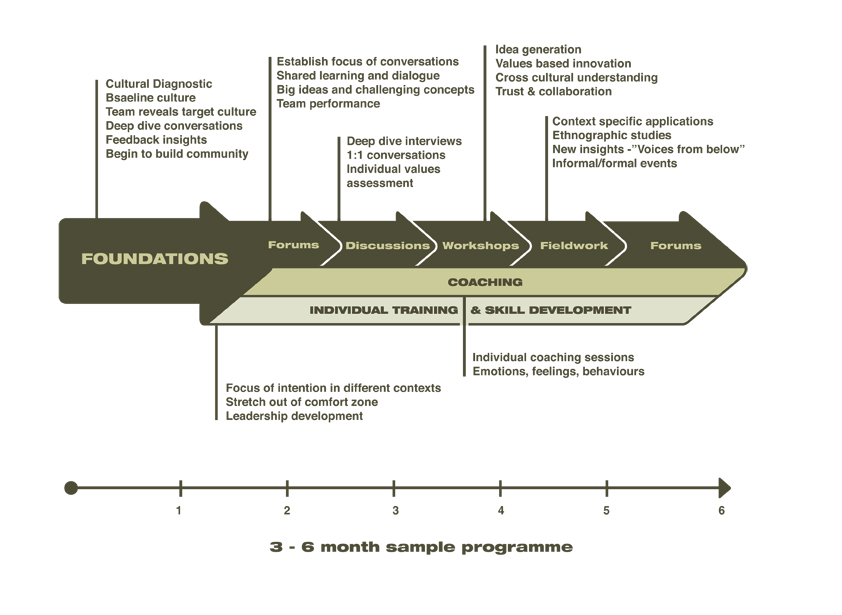 Our approach to Cultural Audits includes:
Online assessment (to obtain quantitative data across a large segment of the culture population)
Qualitative, ethnographic methods which include face to face interviews, observation studies in each location and evaluative studies of key business drivers (external, competitive factors as well as internal processes and risks)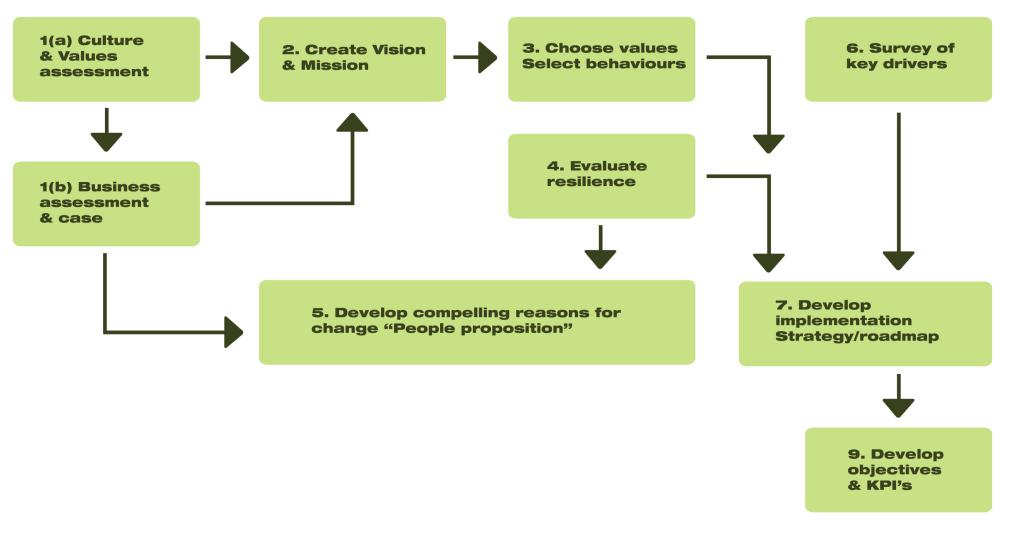 Adapted from "A Whole System Approach to Change: Building a Values-Driven Organisation", Richard Barrett, 2006
As a values driven company, we start any cultural audit with a review of values.  As such we highly recommend using "Corporate Transformation Tools" (CTT) for assessing culture and values.  However, we are trained in a variety of methodologies and tools and where possible we will align our recommendations with the tools and processes already in use in your HR department and other business programmes.
Find out more about Corporate Transformation Tools (download)
Learn how ANZ transformed their company culture with the help of Corporate Transformation Tools (download)